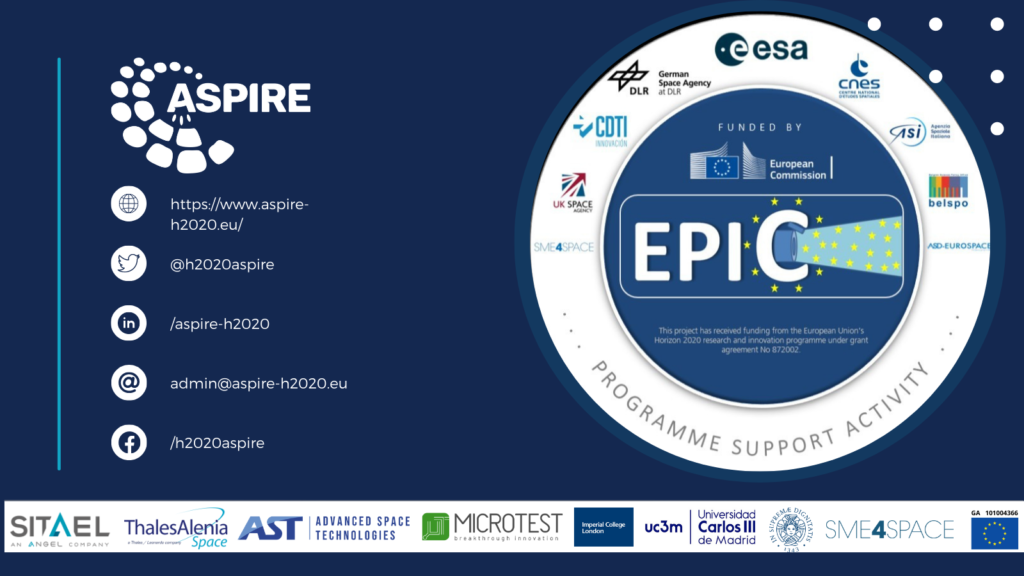 The EPIC consortium is pleased to announce that the EPIC Workshop 2023 on SRC H2020 "Space Electric Propulsion" activities will be held on May 9-12 at the Città della Scienza in Naples.
Following the workshop, a lecture series with relevant presentations in the field of space electric propulsion is planned. Furthermore, there will be the opportunity for start-ups to enter into discussion with representatives from industry and institutional bodies.
WORKSHOP PROGRAM
SCOPE OF THE WORKSHOP
The activities of the EPIC consortium will be presented to the EP community and stakeholders. The main purpose of this workshop is not only the outline of progress and activities of the EPIC consortium but mostly the collection of future vision, needs and requirements for the development of EP systems and technologies in order to consolidate the EP roadmap. Due to the scope of the workshop fully in-presence participation is recommended, nevertheless, a live stream broadcast will be also arranged but please note that interactions with the workshop attendees will be not possible in real-time.
INFORMATION ON LOCATION AND ACCESS
Further information regarding the workshop can be found in the official EPIC website below: