The ASPIRE consortium has gathered together industrial and academic partners with unique Assets and expertise in the project areas to reach the project objectives.
---
STAKEHOLDERS FROM THE INDUSTRY SECTOR
On the industrial side, SITAEL and AST have been extensively involved in European H2020 projects, and in particular, collaborated together in CHEOPS consortium to develop the overall architecture of the 20kW Hall thruster system and its components, power units, FMS and TU, up to the PDR level. As a result, they are fully aware of the requirements and expectations of the LSIs and stakeholders on this system.
Furthermore, TAS in France, as a future potential stakeholder, has an extensive heritage in studying and developing all-electric and high-power satellite architectures for a broad range of missions and applications. In this respect, the definition of satellite-level requirements and its architecture consolidation by TAS-F provides a realistic starting point to further develop the 20kW propulsion system and to pave the way to qualification and in-space application.
Microtest , a company operating in the field of microelectronics consultancy relating to the design, testing, qualification, and industrialization of electronic circuits primarily for use in automotive applications, also has extensive collaborations with major companies on power systems, and thus, is fully familiar with the potential users' requirements.
Regarding SME4Space, its involvements in other European H2020 project, including CHEOPS, has allowed understanding of the dissemination needs for effective sharing of results with stakeholders.
---
STAKEHOLDERS FROM THE ACADEMIA SECTOR
On the academic side, the University of Pisa, Universidad Carlos III de Madrid, and the Imperial College of London have each built exclusive state-of-the-art and innovative numerical and experimental capabilities, in line with the industry needs and in partnership with the European space companies within the previous bi- and multilateral, H2020, and international projects.
---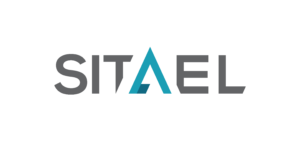 SITAEL S.p.A. is a worldwide leading Transportation and Aerospace Group composed of synergic high-tech companies with more than 1000 highly skilled employees. SITAEL offers turn-key solutions to its customers, facilitating the access to space services and applications through Smart Microsatellite Solutions.
The in-house Design and Production of Small Satellites, the leading position in the Electric Propulsion, the use of cost-effective launchers for Low Earth Orbit missions are some of the ingredients to reduce the costs of access to space. Going through all the phases of mission analysis and budget definition, SITAEL helps its Customers to make the right choices for their applications, always driven by a best value over cost criterion. Counting on more than 300 skilled employees and state-of-the-art facilities, SITAEL manages all the development and production phases, providing leading technologies and services for high-reliability applications.
---

The company AST Advanced Space Technologies GmbH has been founded by Dr. Harmann in June 2010. With his more than 25 years of space experience with a special focus on electric propulsion (RIT, HEMPT), system engineering and space propulsion test facilities (University of Giessen, Thales Ulm, DLR Göttingen) he made AST to a specialist on fluid control components for space propulsion.
Funded by the European Commission, AST gained technological leadership in miniaturized fluid control components. AST is technology leader in high performant and miniaturized flow control components and units for space applications. AST's mission is to develop products and manufacturing technologies that allow large scale serial production of space components at high quality level. AST as a constantly growing company has increased to more than 40 employees covering R&D, production, test, construction, project management and quality assurance offices.
---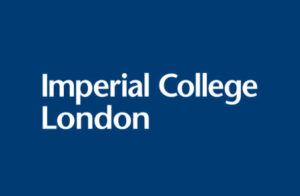 Imperial College London is one of the top universities in the world: ranked 8th worldwide by the 2019 QS World University Ranking, as well as 4th in Europe, and 1st in London. The Department of Aeronautics sits within the faculty of Engineering at Imperial College and has been a part of the University for almost 100 years. Aeronautics was first taught at Imperial College in 1909, with the first chair established in 1920. The Department currently has over 300 undergraduates, approximately 70 MSc students, and over 70 research students and research associates. It is organised into two sections – Aerodynamics and Aerostructures – which assists the management and organisation of both teaching and research. Our research covers a very broad spectrum of topics, with a strong partnership between computation and experiment, and strong links with industry. Recently, the department has made significant investments in Space Engineering, including recruiting new staff and procuring new facilities and diagnostic instruments for spacecraft propulsion research.
The Imperial Plasma Propulsion Lab (IPPL) has a wide range of experience in the design, modelling and experimental investigation of Electric Propulsion devices for spacecraft applications. This work is led by Dr Aaron Knoll, who was previously the head of the Electric Propulsion Laboratory at the University of Surrey (Surrey Space Centre) for 5 years.
---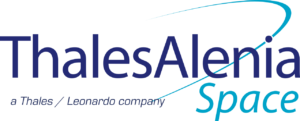 Thales Alenia Space, a joint venture (JV) between Thales (67%) and Leonardo (33%), is a key European player in space telecommunications, navigation, Earth observation, exploration and orbital infrastructures. Thales Alenia Space and Telespazio form the two parent companies' "Space Alliance", which offers a complete range of services and solutions. Because of its unrivaled expertise in dual (civil/military) missions, constellations, flexible payloads, altimetry, meteorology and high-resolution optical and radar instruments, Thales Alenia Space is the natural partner to countries that want to expand their space program.
Thales Alenia Space is a leader in Earth observation, based on its high or very-high-resolution optical and radar payloads. The JV has established a position as a major supplier in export markets, covering military, dual and civilian missions: intelligence gathering, target designation, mapping, crisis management, meteorology, oceanography, climatology, etc. The company also proposes a very innovative concept, Stratobus, a multimission autonomous stratospheric platform halfway between drones and satellites. TAS has at its disposal all competencies and all production and test tools required for the development of earth observation instruments (13000 m2 of clean rooms including detection laboratories for detector characterization, facilities for environmental tests as vibrations and thermal & solar vacuum, …)
---
Microtest began its activity in 1998 and was incorporated in September of 2004. Microtest is a company operating in the field of microelectronics consultancy relating to the design, testing, qualification, and industrialization of electronic circuits primarily for use in automotive applications. Microtest activities relate the design, construction, and testing of electrical and electronic equipment. The company operates in the field of advanced electronics dedicated to the design and manufacture of machinery for the testing of electronic devices used in the automotive industry, where Microtest developed working relationships and partnerships for major world players. Microtest has researched and manufactured products resulting from collaboration with renowned international companies such as ST Microelectronics, a close partner for many years, Imec, NXP, Infineon, Delphi, Denso, Continental, Motorola, Bosch. Microtest has held the pursuit of innovation at its core since the company's inception by maintaining continuous involvement in industrial research and experimental development. This is evidenced by the many successes in collaborations with leading global electronics companies worldwide.
---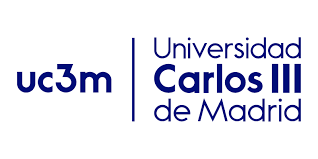 UC3M is a public university, founded in 1989, with around 20,000 students, characterised by its strong international focus, the quality of its faculty, excellence in research and commitment to society. UC3M is listed in the QS World University ranking among the top 400 universities in the world and the top 50 universities under 50-year-old. UC3M recent experience through the EU Framework Programme can be summarized with the following figures. Along with the 7th Framework Programme (FP7), UC3M submitted 503 proposals and 72 projects were awarded, with a total of around 24 Million euros, doubling the figures of the 5th and 6th Framework Programmes. The increase of international leadership for UC3M´s researchers was quite evident, considering the number of FP7 coordinated projects (9 – around 13% funded projects), four times the average figure in FP5 and FP6. Although most of UC3M's funded projects under FP7 were cooperative projects belonging to the COOPERATION Programme, 20 of them were Marie Sklodowska-Curie Actions (MSCA) funded under the PEOPLE Programme. All these actions have provided the institution a wide experience, particularly through the management of those coordinated (2 ITNs).
---
The University of Pisa – UNIPI is one of the earliest HEI in Europe, formally established in 1343 but active since the eleventh century. Today, it is a large, research-oriented University, with more than 1,500 permanent scientists covering all disciplines and ranking in the top 100 world universities in physics, math and computer science. With its 50,000+ students in a city of 100,000, it offers students and scholars a unique learning and research experience. UniPi participates with a team of researchers coming from the Department of Physics and the Aerospace Engineering Division of the Department of Civil and Industrial Engineering (DICI-Aerospace, www.dici.unipi.it).
The Department of Physics has a long-time tradition in atomic and optical physics, mainly experimental, and plasma physics modelling. DICI-Aerospace holds one of the longest research experiences in electric propulsion worldwide, lasting from more than forty years. The major EP companies in Italy (Sitael (former Alta) and Aerospazio Tecnologie) have been founded by researchers or former students coming from DICIAerospace.

S4S is a private not-for-profit organization, legally incorporated under the Belgian Law, whose aims are:
• carrying out research activities in space, innovative and related sectors;
• defining and defending common positions; representing the SMEs with public authorities i.e. the European Space Agency, the European Union and its related agencies;
• organising seminars and information sessions;
• organising a network of SMEs in order to increase the possibilities for cooperation and related activities.
S4S presently have members in 24 different European Countries and consists of 16 Working Members Associations/Clusters) and 31 Individual Company Members, gathering cumulatively more than 800 entities, among which 650 SMEs, 75 Large Companies, 100 Universities and Research Centres and more other entities active in space. Therefore, SME4SPACE thanks to its network can assure a good coverage of almost all Europe, even beyond the Consortium Partners' Countries.